QMnation® Professional Faculty
Our experts bring proven experience and analytic skills to the classroom, with vitae's
and enterprise leadership from the business, nonprofit and academic sectors.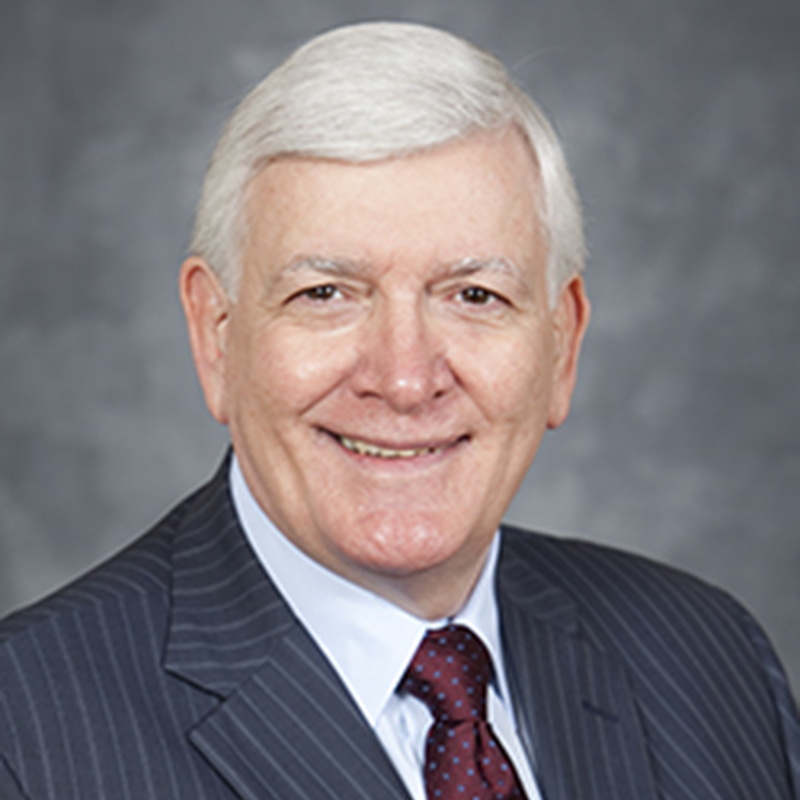 Larry Kennedy, Ph.D.
President and CEO, Senior Quality Educator
Specialty: Quality Management Executive Leadership
Dr. Kennedy is the author and instructor of the Quality Manager Courses, host of the QM-Applied Webinars and has written two books on Quality Management.
Kennedy Bio

J. Owen Allen, Ph.D.
Specialty: Business and Nonprofit Organizational Development
With a rich history of consulting with and training Fortune 500 executives and his expertise in leadership personality evaluations; Dr. Allen now offers his unique skills to help small business and NP leaders bring QM to the millenial workplace.
Allen Bio

Bob Andringa, Ph.D.
Specialty: Nonprofit and Higher Education Boards Leadership
Dr. Andringa specializes in all aspects of governance and the relationship between boards and their chief executives. He has been a governance consultant for over 30 years with broad experience in both nonprofit and academic organizations.
Andringa Bio

Randall Bell, Ed.D.
Specialty: Higher Education Accreditation and Executive Leadership
Dr. Bell has a long and distinguished career as an Accreditations Administrator and Consultant; and he has conducted hundreds of assessment and accreditation interviews evaluating institutional effectiveness and strategic plans for improvement.
Bell Bio

Patrick Blewett, Ph.D.
Specialty: Higher Education and Faith-Based Org. Leadership
Dr. Blewett applies his many years of experience in higher education management and developing leadership for faith-based nonprofit enterprises to guide you through our online curriculum and provide expert counsel for implementation.
Blewett Bio

Chris Boling, L.C.S.W., M.S.S.W., M.B.A.
Specialty: Mental Health Systems Development
Mr. Boling has served as a mental health systems specialist, institutional executive director and in corporate management for several flagship mental health systems.
He has exceptional skills as a trainer and in reorganizing clinical staff and processes.
Boling Bio

Joshua Fischer, Ph.D.
Specialty: Higher Ed. Administration and Academic Development
Dr. Joshua Fischer has served in a variety of educational and business sector roles. He was an AQIP Peer Reviewer for the North Central Assoc. of Colleges and Schools and is widely respected as an adult and online curriculum developer.
Fischer Bio

Scott Kennedy, M.B.A., C.P.A.
Specialty: Small Business and Nonprofit Org. C.F.O. Mentoring
Mr. Kennedy's experience as a C.P.A. in private industry, an operations executive and a business consultant with exceptional information systems credentials enable him to effectively mentor business leaders to improve their organizational outcomes.
Kennedy Bio

Jean LaCour, Ph.D.
Specialty: Addiction and Recovery Services; QMI Affiliate
Dr. LaCour is a Certified Prevention Professional (CPP), an author, and a trainer with extensive experience in the addiction recovery field. She is the co-founder of the NET Training Institute Center for Addiction and Recovery Education.
LaCour Bio

Steve Noel, M.S.H.A.
Specialty: Small Business and Healthcare Marketing
Mr. Noel has extensive experience in residential healthcare marketing and management. He has also developed training and information systems to support the integration of "Service Centric" marketing and sales with operations.
Noel Bio

Mary Tobin, Ph.D.
Specialty: Clinical Research Systems Development, QMI Affiliate
Dr. Tobin is an anthropologist with international credentials as an executive and consultant; and with expertise in the strategic planning, development and implementation of health sciences and biomedical research initiatives.
Tobin Bio

Deborah Ulmer, Ph.D. (Nursing), Ph.D. (Education)
Specialty: Nursing Education and Programs Development
Dr. Ulmer is uniquely qualified to serve as the Director of Nursing Education for QMI. She has impressive vitae in nursing service and education and has been the chief nurse executive in both a private hospital and a regional medical center.
Ulmer Bio
QMnation® 2QR® Affiliates

2QR
®
Complete QM is effective for a large enterprise, small business or NP organization; and from healthcare to systems engineering and higher education.
Read More About 2QR

The Alliance for Clinical Research Excellence and Safety
A global alliance for stakeholders in the pharmaceutical development and health-research communities. ACRES provides QMI curriculum for training biomedical
health research, pharmaceutical production and clinical trial site leadership.
ACRES Affiliate Program Details

British Standards Institution
A leading provider of business improvement solutions, certifications, compliance software and supply chain management, BSI has partnered with QMI to deliver specialized 2QR training, certifications and consulting services.
BSI Affiliate Program Details
International Business Machines: IoT Watson
QMI provides training resources to infuse 2QR values, vigor and methodologies into the Collaborative Lifecycle Management Solution ® and its related tools and to strengthen the technical culture of IBM customers.
IBM Affiliate Program Details

International Council on Systems Engineering - QM Working Group
Our objectives include creating awareness of the essential nature of QM in today's workplace and defining systems engineering as a leadership discipline with the skills to manage process quality and increase profitability.
INCOSE Affiliate Program Details

Specific Action Corporation - DiSC Leadership Assessments
SAC has a rich history of consulting with and training Fortune 500 executives. With over 30,000 personality profiles administered, SAC's collaboration with QMI provides leaders with unique tools for career planning and team-building.
SAC Affiliate Program Details

Progressus Education Services: Specialized Curriculum Options
From workforce development to adult and online learning, Progressus provides QMI curriculum for the workplace and to colleges and universities. Their Franklin Entrepreneurial Institute offers college-prep and career-prep alternatives.
Progressus Affiliate Program Details

KTP Business Metrics: Corporate Boards and Senior Managers
Provides customized corporate training and consulting services for Board Members and Senior Executives seeking to identify improvement initiatives and unify around their mission's values in a private learning environment.
KTP Affiliate Program Details