British Standards Institution (BSI)
and the Quality Management Institute (QMI)
Partner to Advance the Second Quality Revolution - 2QR®
A 2QR environment creates a positive, responsive, engaged and productive work culture to reliably deploy vital corporate and regulatory standards. You'll learn how to improve your leadership style, enable teamwork and effectively keep your promises with lean and profitable processes. Our online curriculum and specialized faculty provide the foundational values and skills to make excellence a habit.
Read More About 2QR

Deploy ISO Standards with precision in a positive and engaged work culture.

Deliver "Built-in Quality" and reliable outcomes for Agile developed projects.

Apply systems thinking to create Lean projects with Lean human resources.

Enable collaborative teams with tools, processes and profitability optimized.
Our guided self-study curriculum provides the ultimate learning experience. Choose the certification that is most appropriate to your vocation and you'll have unlimited access to our professional faculty via forums and personal conferences to bring the appropriate depth and perspective to your learning experience. Each certification is designed to require approximately twenty-four hours of study plus competency assessments.
BSI-QMI 2QR® Specialized Professional Certifications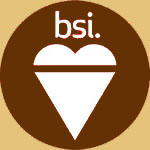 2QR Complete QM is a values-based, facts-driven system of thought providing leaders with reliable, safe solutions that are sensitive to HR and focused on the customer. The 2QR advantage is the ability to understand, work effectively within and improve the work culture that supports your specific job description. Click on the links below for details.