Quality Manager Certification - Video Samples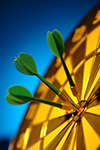 QMI recognizes the individual differences in people's ability to learn. So we have designed a course methodology that allows you to choose the style and pace that fits you best.
For more about "How We Do It," see
Learning Online with QMI.
Click on the Links Below For Samples of Our Video Resources
QM AND LEADERSHIP (9 Min.)
This narrated, "knowledge base video" provides essential lesson knowledge. Topic: The Eight Attributes of a Quality Manager.
PHILIP CROSBY'S DETAILS (5 Min.)
This "value-added video" provides insight into the QM principle of "Administrative Consistency." Topic: Managing Customer Details.
THE PERFECT HAMBURGER (5 Min.)
This video describes the human reactions that occur when we fail to fulfill our customer's needs. Topic: Customer Satisfaction.