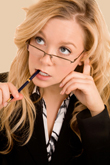 QMnation®
Online Support - Community
Need a question answered about the next lesson?
Want to discuss a QM attribute with fellow Learners?
Wondering what to do next in a tough situation at work?
QMnation® is a global community of QMI Learners, Faculty and Associates who are true believers in Keeping the Promises we have made to our customers, staff and shareholders/contributors. So as both Learners and Leaders, we're dedicated to helping one another succeed.

Whether you're a new Learner enrolled in one of our specialized self-study, Quality Manager Certification courses, or you're participating in a profession-focused QM Cohort, your User I.D. and password will open a special-access world of messaging, forums, threaded discussions, live video conferencing sessions, and Executive Bulletins.

When you register, you'll be welcomed through the portal of our secure classrooms entrance that will enable you to get help with your lessons, advice from one of our faculty, network with fellow Learners - or just receive administrative support to register for an exam.