The Quality Management Institute serves Learners from around the world and is accessible 24 Hours Each Day for completing lessons, submitting work, taking exams, etc.

FOR SECURITY PURPOSES: Learners are required to include their User I.D. in the subject line of all emails. Email received without proper Learner Identification will be deleted.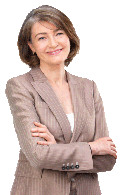 Learners Emergencies:
This email link is for emergency purposes only. Learners should use the email and telecom links provided in the New Learner Packet for all routine contacts.
General Inquiries:
FOR SECURITY PURPOSES: Please mouseover the General Inquiry Link for
further instructions. Then click the link for the email address and template.
General Inquiry