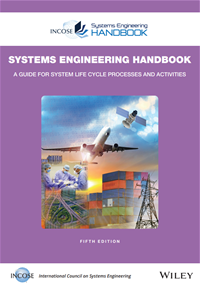 Systems Engineering Quality Manager (SEQM) Certification
Click Here to Enroll. Contact Us for 10% Nonprofit Discount
"A high-performing work culture is measured by identifiable attributes or values within an organization's leadership style and workforce that directly influence the reliability of outputs. Kennedy leverages Deming's mandate and the work of Crosby by defining the Eight Attributes of a Quality Management Culture."
INCOSE SE Handbook: Wiley, Fifth Edition 2023

The SEQM Certification is a comprehensive solution that will verify and validate your human values, collaborative skills and process knowledge.

Part 1 reviews the Values and Skills of a High-Performing QM Work Culture. Part
2 is focused on Risk-Based QM, Systems Thinking, and Work Process Analysis.

This is a self-paced, competency-based online curriculum with verifiable measures, transcript, and 24/7 access to videos, literature, tutorials and exams.
Click Here for SEQM Curriculum Details